Associated Feature(s):

FEA166 - Use action codes to record work instead of free text.
Action Codes allow the engineer to select commonly carried out processes from a list that is specific to the equipment they are working on. This can then be tied to the pricing policies for specific action based costs and charges.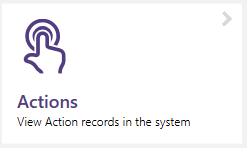 Action Codes can be found under the Service Menu within Solarvista X9 Explorer.

Clicking the New icon on the top bar allows you to create a new Action Code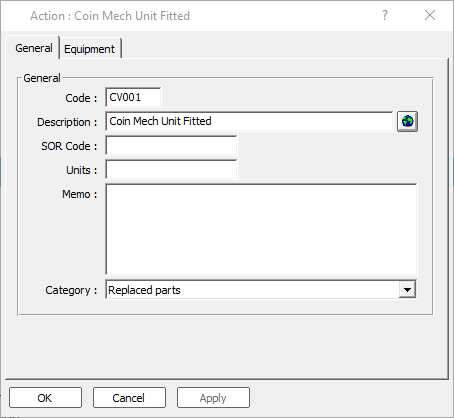 On the General tab you can create the Code and description required along with providing an SOR code (Schedule of Rates), unit and memo. You can then assign this to a category if you have configured any.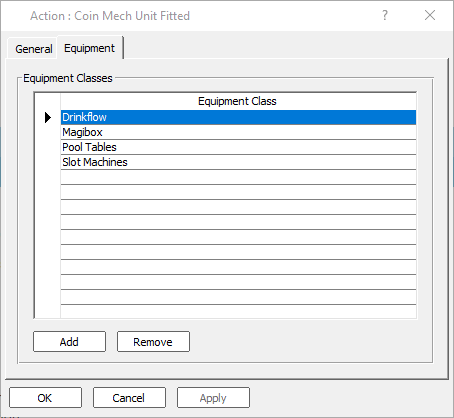 The Equipment tab allows you to specify the Equipment Class the Action Code is applicable to. This helps avoid codes being selected on invalid equipment.
On the mobile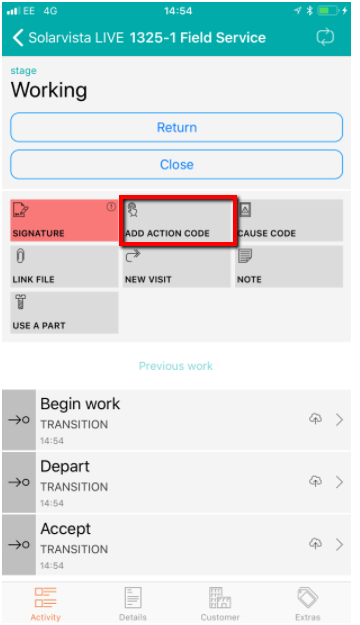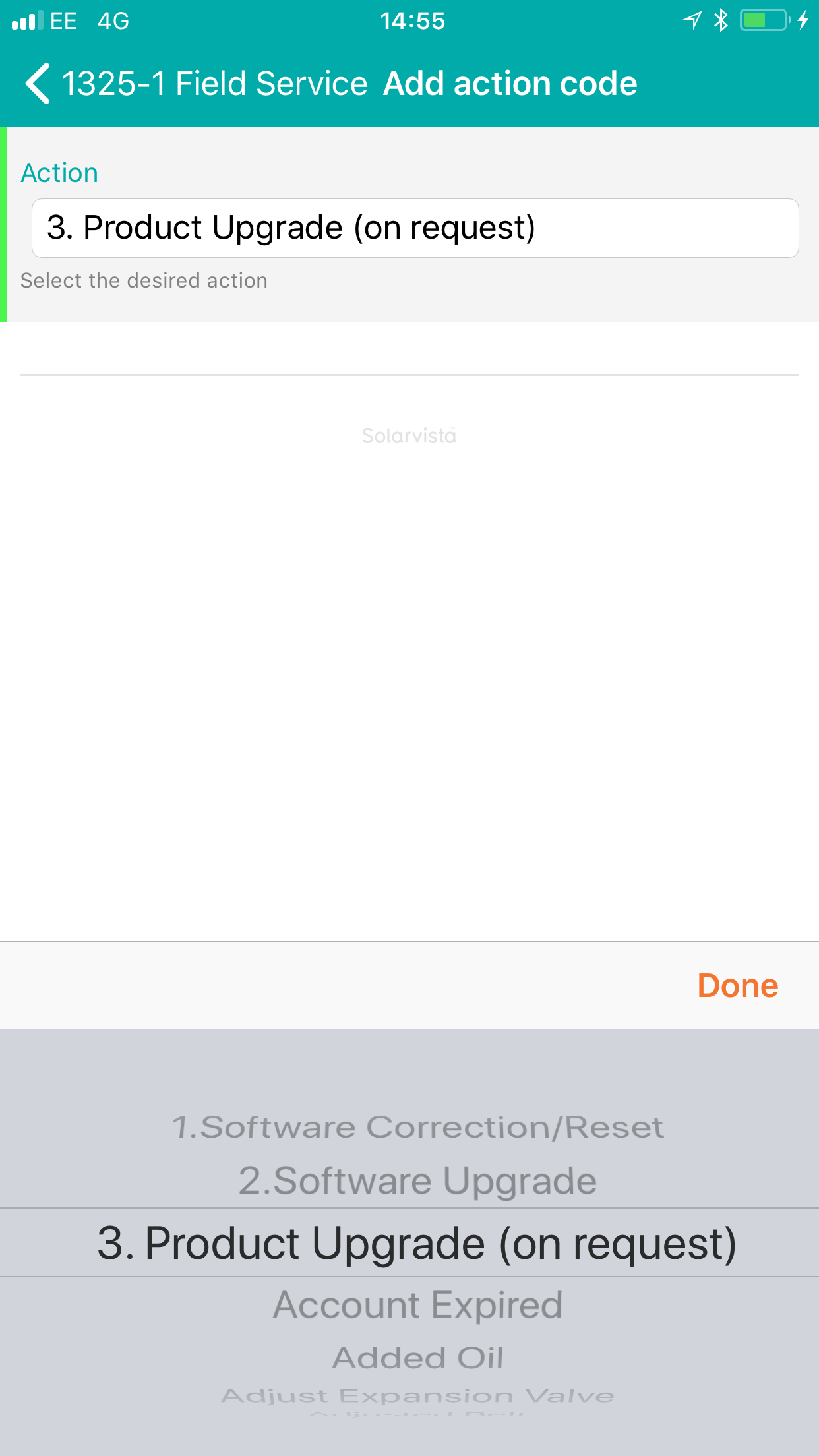 It is possible to add multiple action codes by selecting the 'Add Action Code' button on the mobile application form more than once, each action code is added singularly. The number of action codes added is shown on the 'Add Action Code' button.
Viewing the actions completed on the job is possible via the Activity tab on the job and modifying the Field visit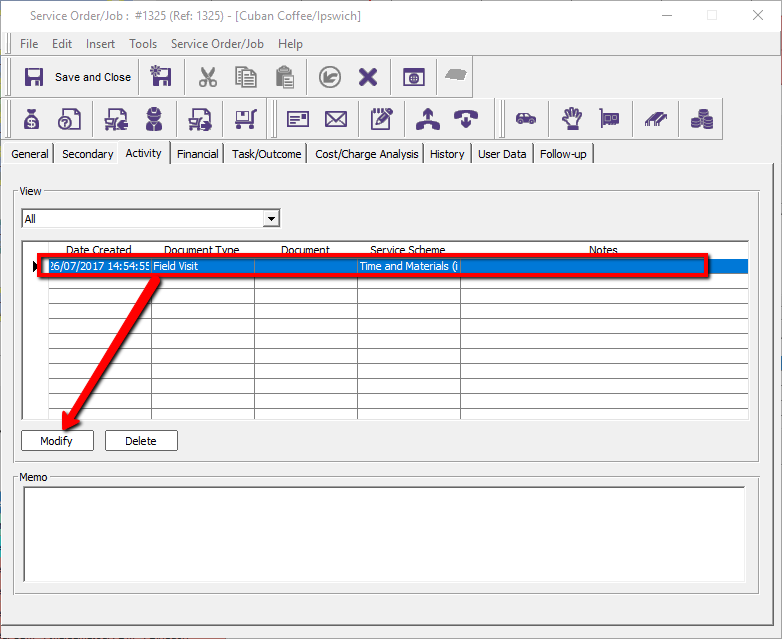 On the field visit, open the Action tab to view the actions carried out