Associated Feature(s):
FEA056 - Send messages to field-based staff from within Gantt-style planning tool.
FEA161 - Receive messages/notifications from Solarvista Gantt-tool planning users.
Related Videos
OB012 – Sending / Receiving Ad Hoc Messages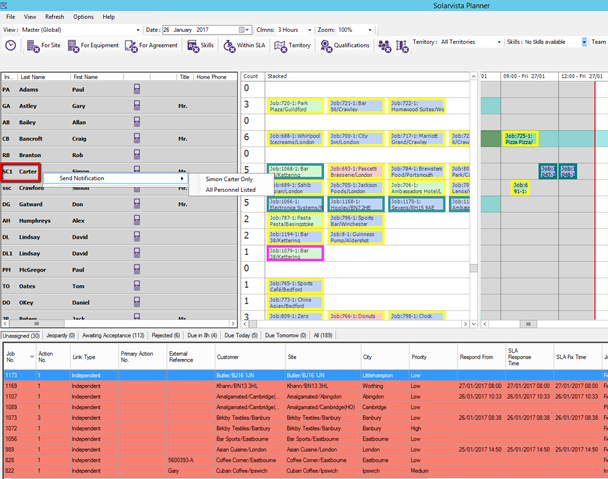 Notifications can be sent via emails to any Personnel listed by right clicking the personnel name.
Notifications can also be sent from the right click menu on an allocated job

In both cases, emails can only be sent to personnel that have an email address entered in the Personnel record.
To send a notification
Right click the personnel name in the Personnel list or right click a job in the Stack/Diary and select Send Notification
Select the name or All Personnel Listed
Complete the Send Message form
Select Send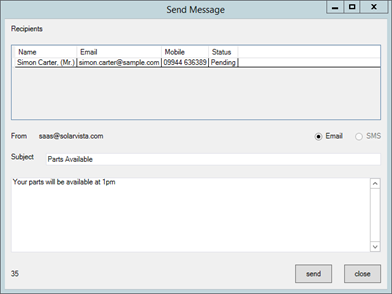 If the email option is unavailable, contact Solarvista for this to be configured