Associated Feature(s):
FEA057 - Maintain a list of assets/equipment for your customers and sites.
Associated videos
Solarvista X9 has the ability to record products which include Assets/Equipment and Parts which are used to maintain the Assets/Equipment.
To create a new Product, go to the General menu and select Products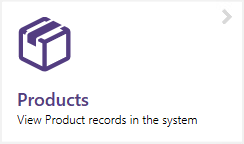 Using the "+" button you can create a new Product. Within the Product you can record various details about the product. The "Option Of" area allows you to specify products which can be offered when consuming others such as a case for a phone. The product in the Option of field is the item that the product being set up is an option of.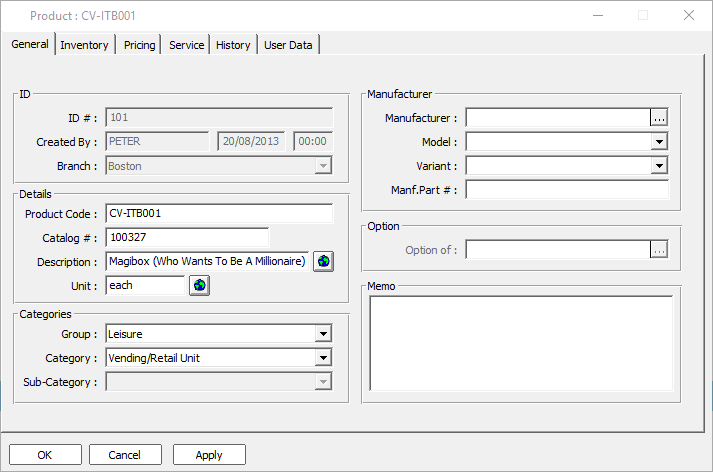 On the Inventory tab you can specify whether this Product is Serialised or Non-Serialised. High value items such as computers tend to be serialised where as parts such as screws will not be. Serial no's are added when booking the products in / out and using on Jobs. Clicking on the inventory button allows you to see where current inventory is held.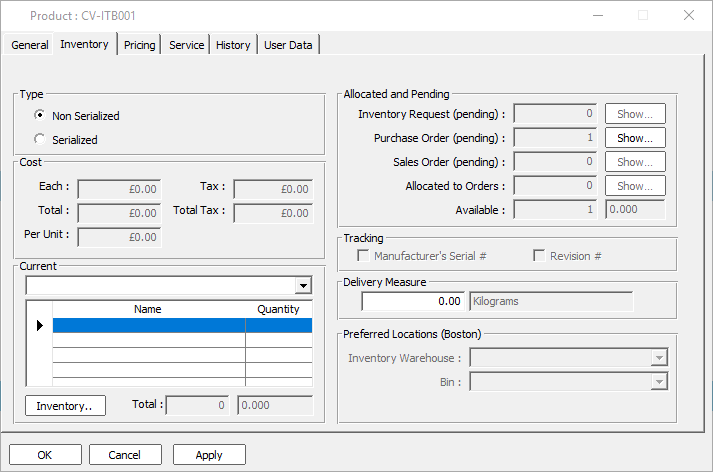 The Pricing tab allows you to configure the Retail pricing information for the product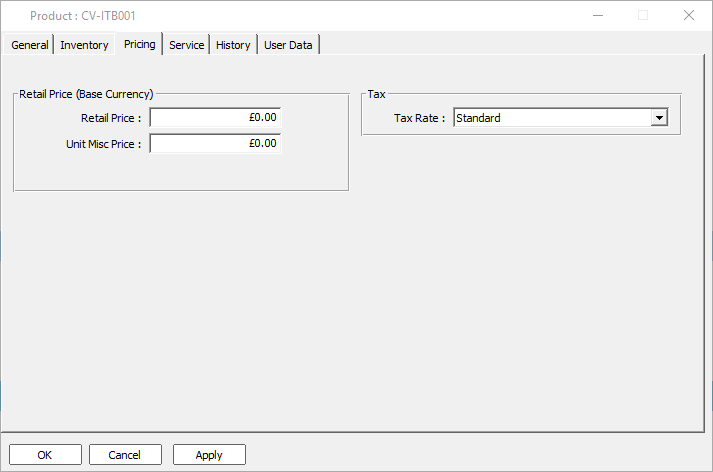 The service tab allows you to select the Equipment Class.
Important - Items with an Equipment class are seen as Assets/Equipment items whereas items without an Equipment Class are seen as Parts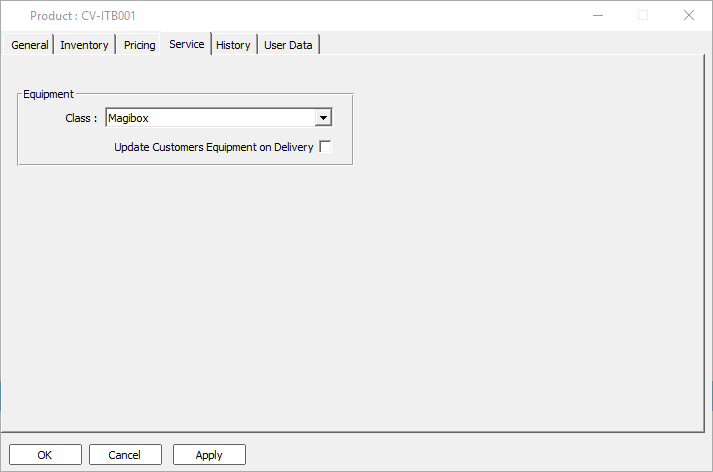 You can then assign the Product to a Customer by going into the Customer module within the General menu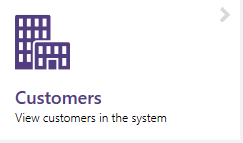 Open the Equipment tab and click the New button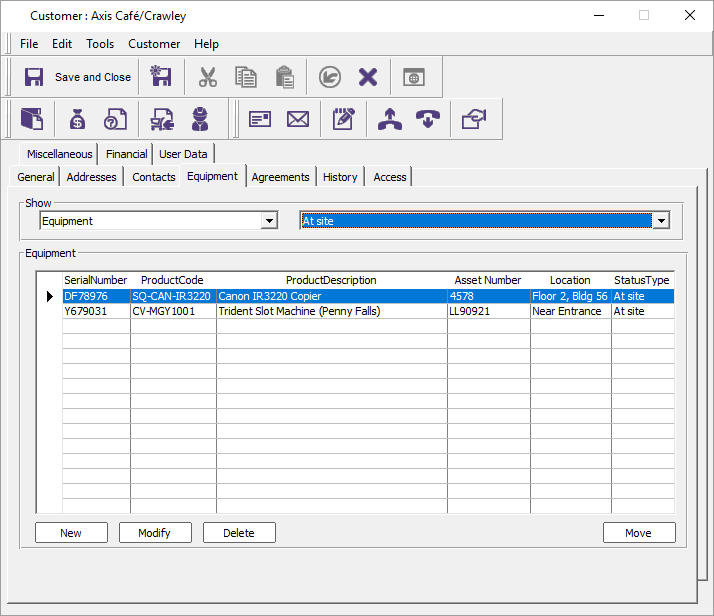 You can then use the form to identify the Equipment Item (Product) you wish to add to the customer site along with any service agreements you have for the item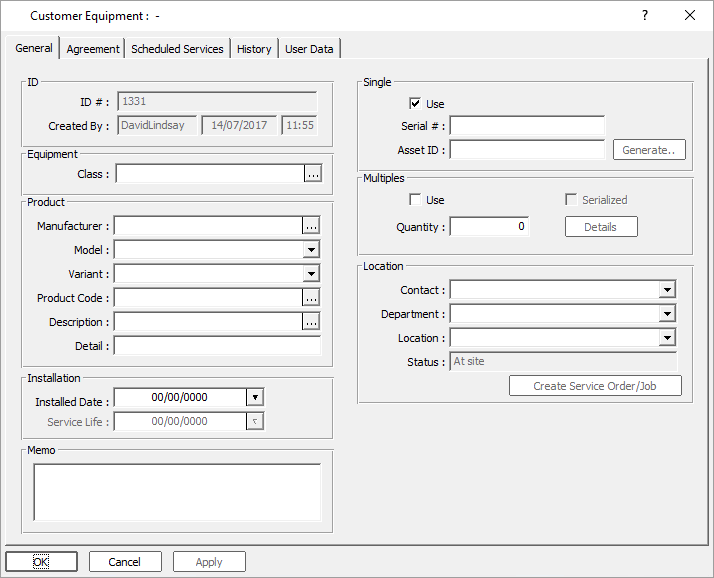 Service order jobs can now be created against the equipment