Associated Feature(s):
FEA061 - Setup a list of cause codes to categorise break/fix scenarios.
FEA186 - Record cause codes for break/fix scenarios.
Cause Codes allow engineers to select the cause of breakdown or fault by using common issues. Cause Codes are configured under the Service menu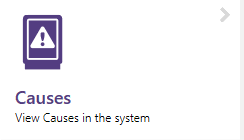 Clicking New allows you to configure a Cause Code

You can specify a unique Code, Description and memo about the Cause Code along with assigning a category using the dropdown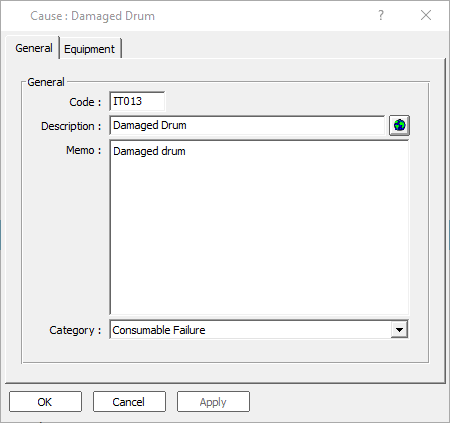 The Equipment tab allows you to associate the Cause Code with one or more Equipment Class so that only relevant codes are displayed to the engineer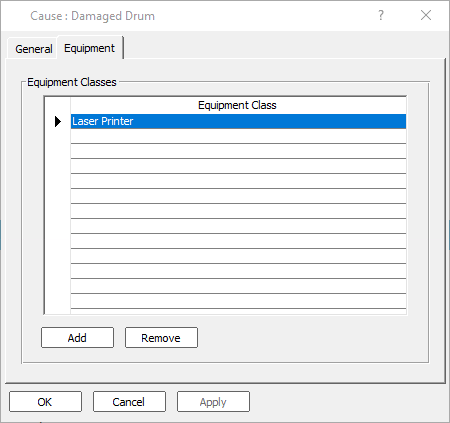 Using Cause Codes on the Mobile device
**For the Cause Code option to display, the workflow for the job category selected needs to have the Cause Code activity associated with it. Please speak to your success adviser if the option is not being displayed to the engineers**
The engineer will see a Cause Code button within the job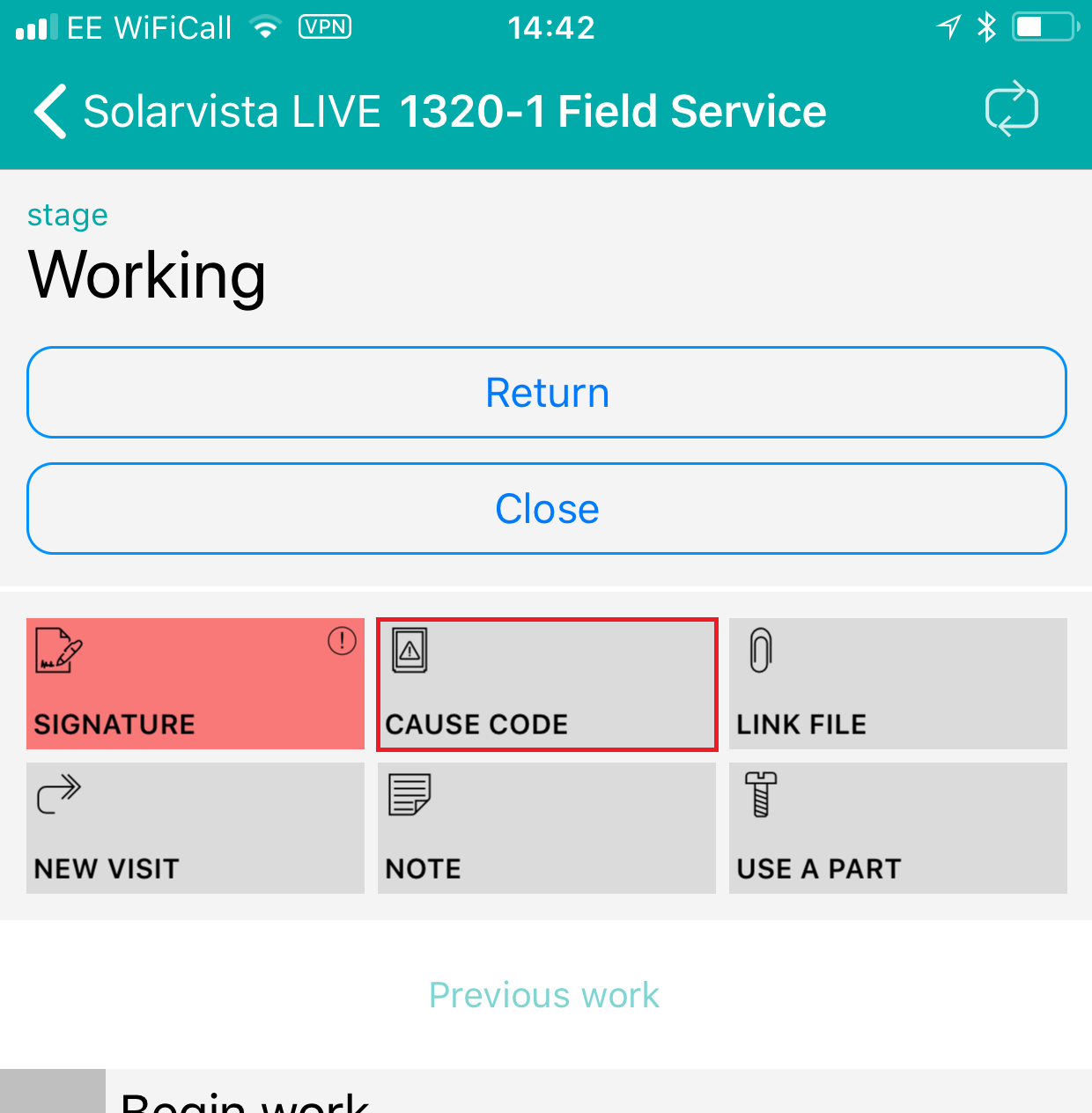 Pressing the button will load the Cause code activity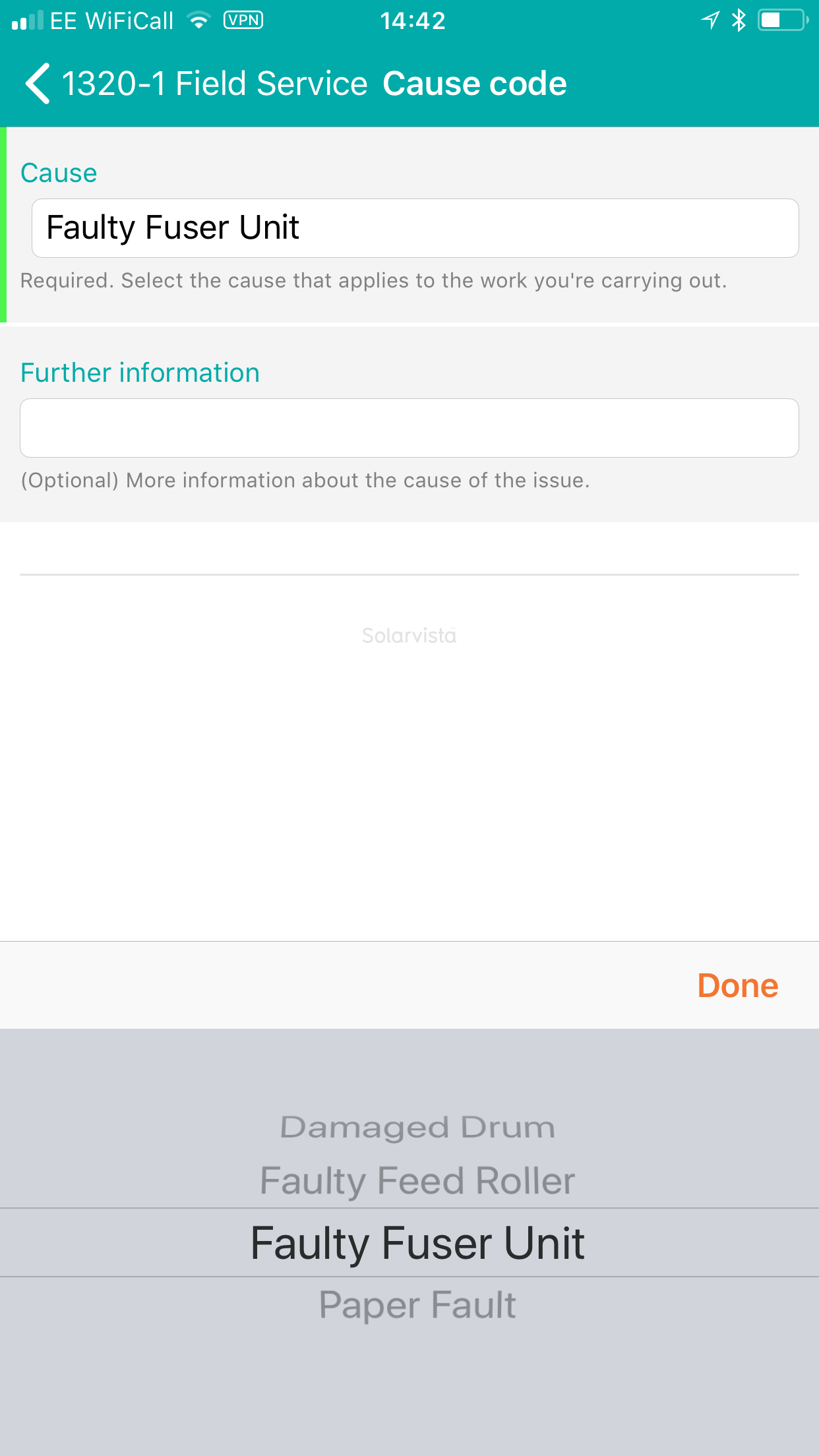 Pressing on the cause code text box will load the list of available options. The engineer can then select the Cause and add further information before pressing the tick button to submit the activity.
It is possible to add multiple cause codes by selecting the 'Cause Code' button on the mobile application form more than once, each cause code is added singularly. The number of cause codes added is shown on the 'Cause Code' button.
Viewing the causes completed on the job is possible via the Task/Outcome tab on the job and opening the Cause ellipsis.