Associated Feature(s):

FEA026 - Track telephone calls/notes to work/service orders and record time associated with call.
Related Video
Working with jobs - telephone calls and notes
Within a job it is possible to record telephone calls and notes on the back office system as well as on the engineer's mobile.
On the back office system
On the shortcut bar along the top you have the notes, outbound call and inbound call buttons as highlighted below.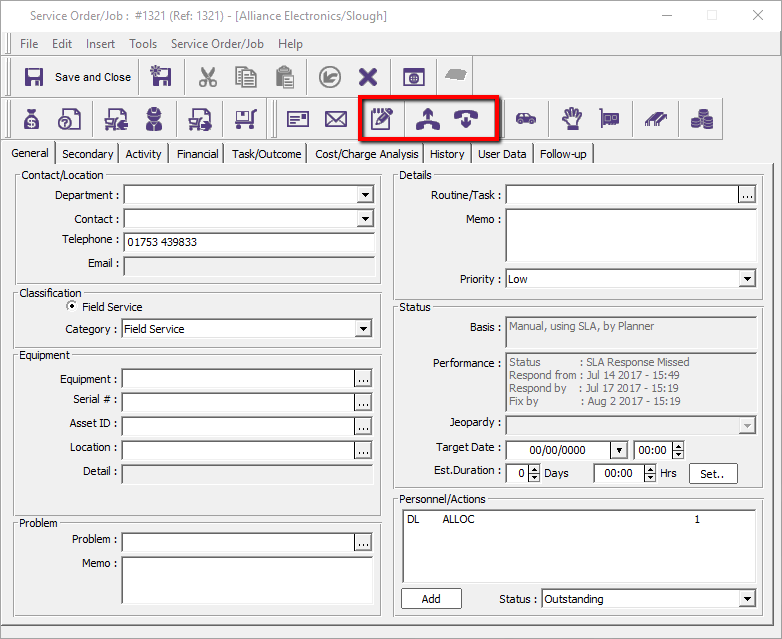 Clicking on either the inbound or outbound call button displays a similar interface to allow you to record details of the call. These details include who the call was to/from.
The inbound/outbound tel calls screen only shows contacts and departments that already exist against the customer. However it is possible to create a new contact/department by using Tools > Add menu option. It is not possible to do this for outbound calls as the contact should be already set up or set up prior to making the call.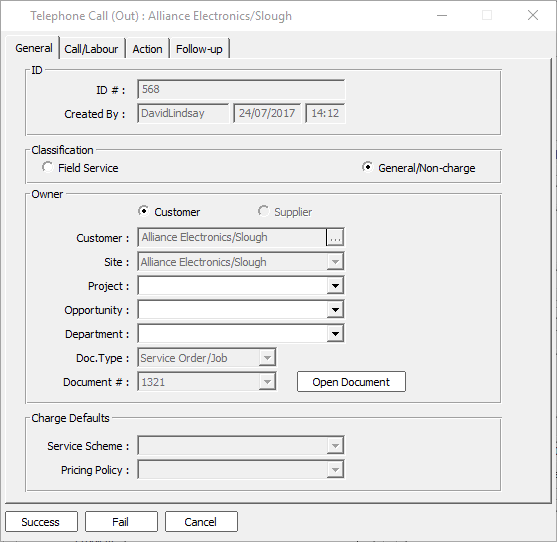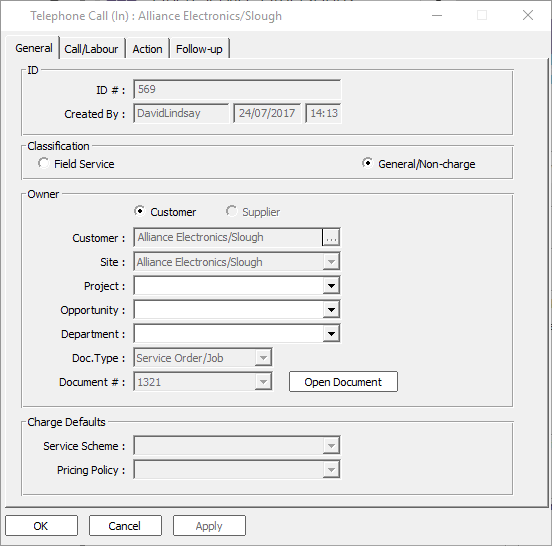 The time and duration of the call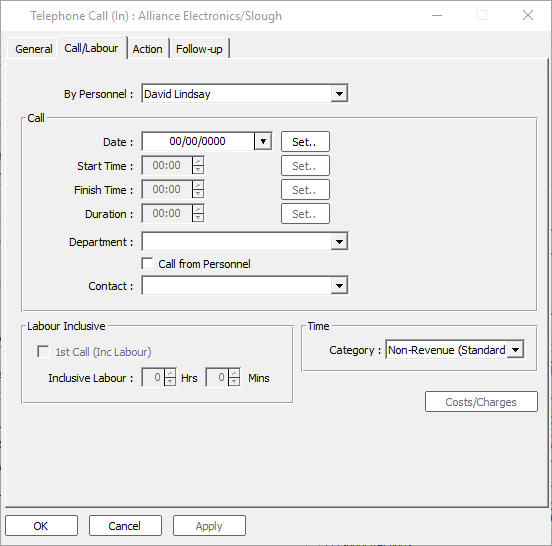 And details about the call and any actions taken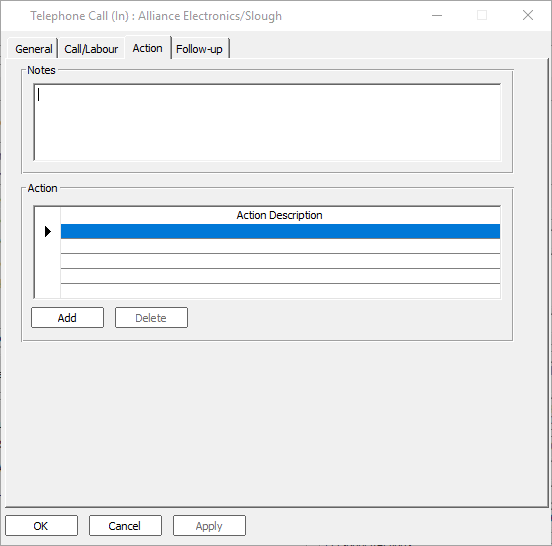 You can also create a follow-up event for yourself or others. For information on Follow-ups, please see the follow-ups help centre article (OB023)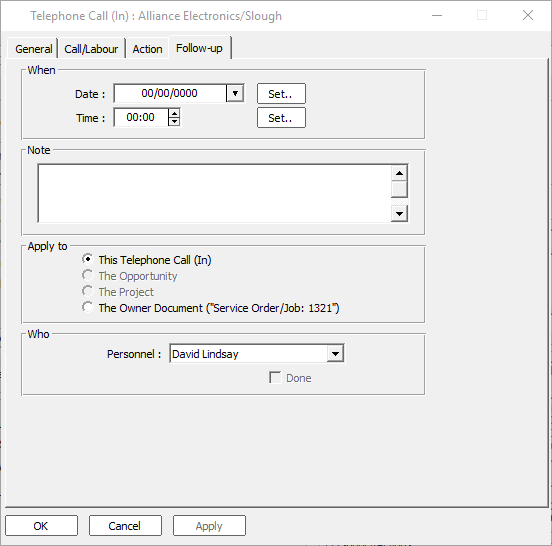 As with telephone calls, you can also add notes to customers using the note button on the customer record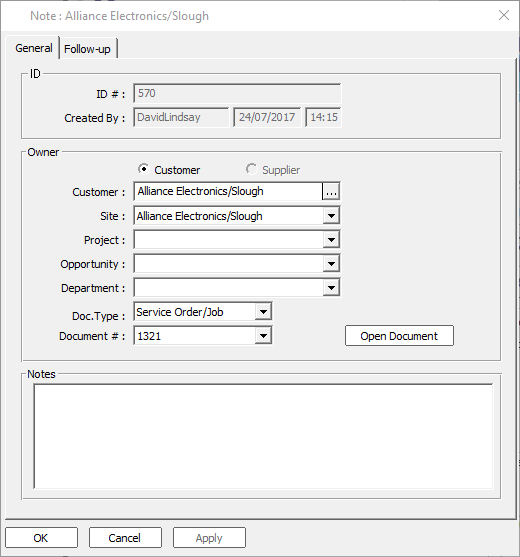 The History Tab allows these to be filtered by Notes, Telephone Calls (In) and Telephone Calls (Out) as well as All Communications
From the mobile
Where the device supports telephone calls, it is possible to initiate a call from within the app. Calls initiated within the app are then noted on the timeline.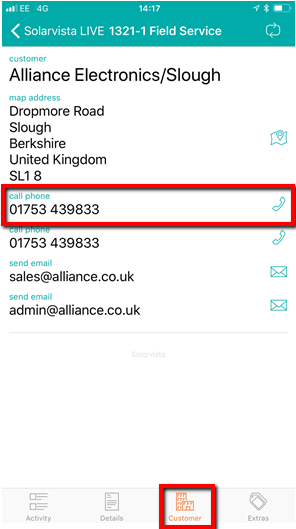 To initiate a call, go to the customer tab and then click the telephone icon next to the number you wish to dial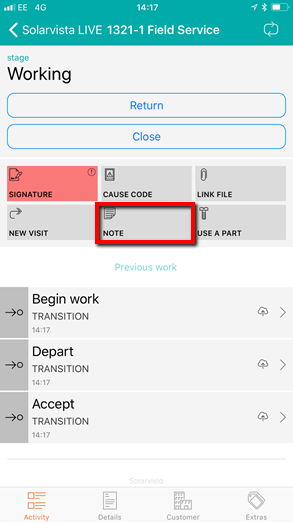 Adding notes to the call can be achieved on the Activity tab by clicking the Note tile. You can create multiple notes within a single job if needed